SmarterMail Email Hosting
Australian based Email Hosting
Our SmarterMail email hosting solution provides a reliable and secure platform for hosting your business email.
From $2.75 per mailbox per month.
Communicate & Collaborate with SmarterMail
With SmarterMail, you can enjoy the same features as Microsoft Exchange, including shared calendars, contacts, tasks, and notes, as well as mobile device synchronisation and integration with popular email clients like Outlook. Whether you're a small business owner or a large enterprise, Fluccs' SmarterMail email hosting plan can help streamline your communication and collaboration needs.
From $2.75 per mailbox per month
Native support for MAPI (that powers Exchange and Outlook)
Collaboration features like shared calendars, contacts, etc.
Enterprise-level antivirus
support for Microsoft Exchange ActiveSync
Industry standard spam filtering
Simple set up process
Complete Mobile Integration
24/7/365 Support
SmarterMail in detail
Available to any domains, whether registered with us or another Domain Registrar
Access your email, calendar, contact, tasks and notes in the office, on the road or at home
Flexible online administration via webmail
ActiveSync to enable real-time synchronisation with smart devices
Standard emails services delivered via POP3, IMAP and Web Interfaces
All mail is pre-scanned for viruses and infected emails removed before delivery to user mailboxes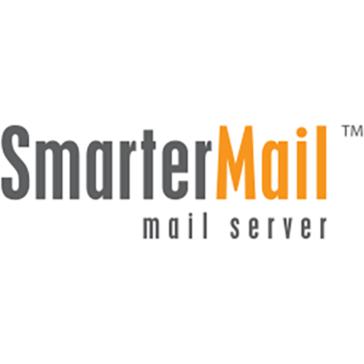 Still not convinced to migrate to our SmarterMail Email Hosting solution? Then you can also opt for one of our Microsoft 365 solutions with Microsoft Exchange, but you can also directly contact our sales team or call us on 1300 358 227 or for International callers +61 7 3018 7566 .
We'll be more than happy to help you decide what's best for you.
Why Fluccs Email Hosting?
Fluccs is an Australian based hosting provider offering enterprise-level email hosting solutions. ​
Our email hosting solutions are running on our fully managed state-of-the-art Infrastructure as a Service (IAAS), that omes with:​
Total redundancy throughout our cloud system ​
Auto failover processes ​
Tailored services, including private and hybrid cloud servers​
Round-the-clock technical support​
1
Click "Buy SmarterMail"
You'll be sent to another page to complete the order process.
2
Select your domain
Select one of these options:
Register a new domain
Transfer your domain from another registrar to Fluccs
Use your existing domain and update your nameservers
3
Choose your billing cycle
Select one of these options:
4
Select mailboxes
Select the required number of mailboxes you need for your domain by the mailbox size that you require.
What is SmarterMail?
SmarterMail is a simple to use and comprehensive email solution. It offers all the features you would expect of an email solution such as calendars, contacts, tasks, spam and anti-virus protection.
Is SmarterMail like Hosted Exchange?
SmarterMail is a great alternative for Hosted Exchange and we we think it's even better. Anything you can do in Microsoft Hosted Exchange, you can do in SmarterMail and at a lower cost.
Can I migrate my existing email accounts to SmarterMail?
Yes, with SmarterMails migration tools we can assist you to transfer your existing emails accounts from other email solutions (including Microsoft Exchange) to your new Fluccs SmarterMail account.
Is SmarterMail cost effective ?
Fluccs' SmarterMail plans start as low as $2.75 per 10GB mailbox per month.